Information
Consensus Meeting (Workshop)
Members of the steering and working committee convened for a three day workshop (October 22nd-October 24th, 2013) held in Lutry, Switzerland.
Representatives from Canada, the United States, Australia, Switzerland, France, the United Kingdom, and the Netherlands were in attendance. Representatives from three peer-review journals were also in attendance (BMJ, CMAJ, and PLoS Medicine), along with two committee members from STROBE.
The main purpose for this workshop was to review the results of the two surveys, and through a formal voting process, agree on the phrasing for items to be included in the RECORD guidelines.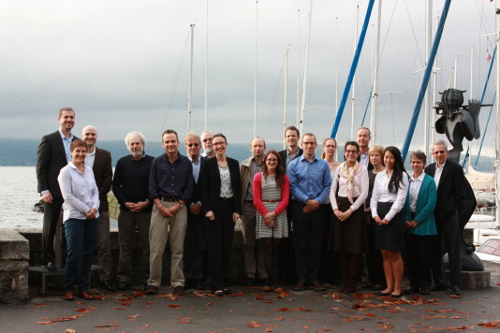 Working Committee Meeting - Lausanne, October 22-24, 2013